ABI's new Land-Use Planning Theme Leader: Johan Burger
Johan Burger brings 26 years of experience in nature conservation to the Agulhas Biodiversity Initiative. He is the newly-appointed ABI Theme Leader, overseeing Land-use Planning. He also works for CapeNature, as the Overberg Landscape Unit Manager (based at the Walker Bay office in Voëlklip, Hermanus).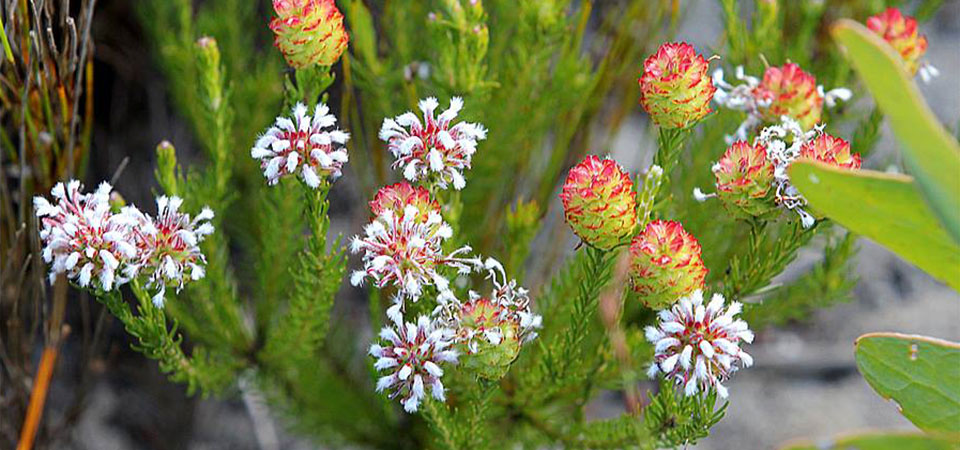 Spatalla squamata. Image: Sharon Brink
According to Johan, our Overberg region faces a number of threats, including the unsustainable use of our natural resources. In order to address these threats, we need to look at the Overberg as a whole, to better understand the collective impact ACROSS the region.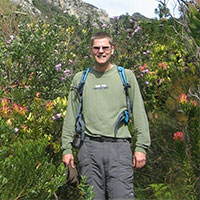 He tells us more about his plans as the ABI Theme Leader here.
Tell us a bit about your background?
"I studied Nature Conservation at the Cape Peninsula University of Technology and have been actively involved in nature conservation for 26 years.  My experience includes Nature Reserve Management (10 years) as well as off-reserve Conservation Services. In recent years I have been more actively involved with landscape conservation. My most recent position before joining the Overberg Office was as Coordinator for the Greater Cederberg Biodiversity Corridor at the CapeNature West Coast Office in Porterville. This position involved working with stakeholders in the landscape around coordination, biodiversity and business initiatives, protected area expansion through stewardship, local economic development through implementation of externally funded projects and awareness raising."  
What are some of the most pressing threats to our natural world in the Overberg? 
"The unsustainable use of our natural resources. This can include poaching of resources, the overuse of our water resources and clearing of natural areas identified as critical for providing ecological processes and services. These combined with added pressures from alien vegetation and more frequent fires due to a changing climate continue to threaten our natural systems."
Anthropoides paradiseus. Image: Sharon Brink.
How can land-use planning address these? 
"We have the Western Cape Biodiversity Spatial Plan as a guideline to aid conservation of biodiversity in the province. The plan identifies critical biodiversity areas and ecological support areas to ensure the continued functioning of species and ecosystems. These ecosystems provide services that communities need for living and farming in the Overberg. New land clearing or development applications are largely decided on a case-by-case basis without looking at the Overberg as a whole and the collective impact of these developments on the environment. We need to get to a collective point in the landscape where areas for natural support systems and conservation, sustainable agricultural activities and possible future activities have been identified and demarcated. A land-use plan or framework with all these elements can guide us towards sustainability."
As Theme Leader for the Land-Use Planning theme, what are some of the things you're hoping to achieve?
"A lot of work has been done in the past by the ABI collective and we need to build on this. There is great enthusiasm under stakeholders in the Overberg with a lot of NGOs and Departments already working together. Collectively we need to decide on a way forward for land-use planning and guided by the planning tools that are already available to us from the environmental and industry side. We need to get to a vision and plan or framework that accommodates all stakeholders in the landscape. We need to recognise that the natural environmental is the foundation that will enable us all to live in the Overberg."
If you have any more questions for Johan, please don't hesitate to contact him on: jburger@capenature.co.za.
Want new articles before they get published?
Subscribe to our Awesome Newsletter.