5 Overberg forests that are easy to visit
Think forests in South Africa, chances are you'll think of Knysna, right? But did you know the Overberg has its own spectacular set of indigenous forests? They're not only your entry into an ancient world (with many of these trees more than 1000 years old); but they also give protection to threatened wildlife.
Here are just 5 Overberg forests (there are many more) that are accessible to you.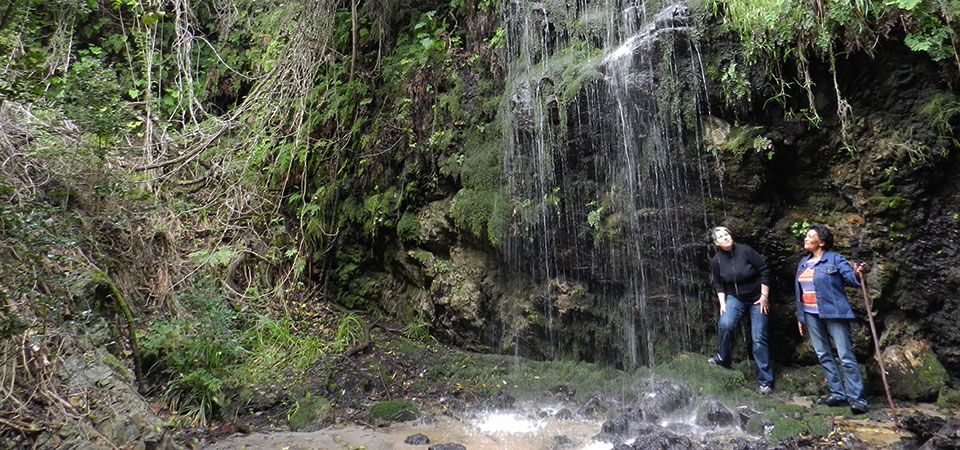 Platbos Indigenous Forest is probably one of the most well-known forests in the Overberg. It's Africa's southernmost forest (close to the town of Gansbaai) – with many trees here more than 1000 years old. It's also considered a bit of a botanical mystery. The rainfall in the region is considerably lower than what relic forests usually require. And yet, this forest not only survives – it continues to thrive. Aside from the magical green world, the forest is also home to many lichens – lighting up the bark of the trees in a range of colours.
The Grootvadersbosch forest, close to Heidelberg, ranges from small patches of forest (around 10 hectares), to larger surviving forests of up to 100 hectares. The forests here are found not only on the CapeNature reserve (the Grootvadersbosch Reserve), but also on neighbouring private land (members of the Grootvadersbosch Conservancy). And these forests have the highest biodiversity of any temperate forested region in the world (up to 7 times richer in tree species than any other forests in the southern hemisphere). Here you'll also find the Forest Buzzard, African Crowned Eagle, and a subspecies of the Forest Emperor Butterfly (which is ONLY found here). 
www.capenature.co.za/reserves/grootvadersbosch-nature-reserve
This forest is found on the Klein River Cheese Farm, close to the town of Stanford. This forest is about 8 hectares – with the forest forming part of the Trees for Tourism project. All the exotic blackwoods and Eucalyptus trees have been removed (blackwoods were originally planted by settlers for harvesting). And milkwoods have been planted here to replace the invasives. Other than milkwoods, the forest is home to species such as Berg river Yellowwoods and Wild Olive.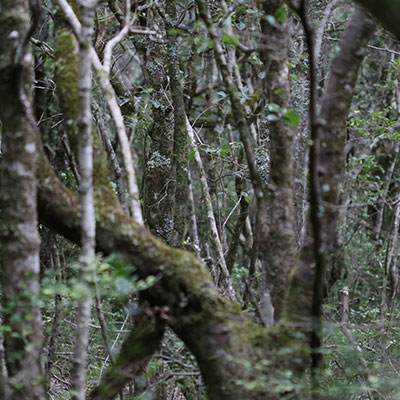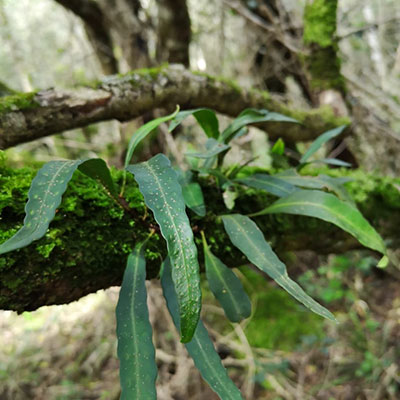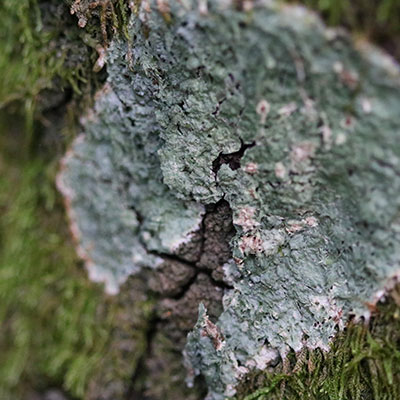 Hidden away in a sheltered 'kloof' on Fernkloof Nature Reserve above Hermanus, you'll find Assegaaibosh Forest. It's an Afromontane forest filled with Wild Peach, Cape Beech, Assegai tree, Tree Fuchsia and about 25 more tree species. The forest is on the reserve's Tree Trail, a few short kilometres from the visitor's centre. And it's a spectacle walking from the fynbos surroundings, into this magical forest. (We know the area burnt recently, with large sections of the Fernkloof Nature Reserve affected. We've not yet been able to find out whether this forest was also impacted).
This isn't simply one forest: rather, when you hike the Fynbos Trail (close to Gansbaai), you'll be walking through three indigenous Overberg forests. This is a 3-day hike, that takes you through the beautiful Steynsbos Milkwood forest – one of only 8 milkwood forests of its type in the world. Many of these milkwoods are thousands of years old. On the second day, you'll hike into the Witvoetskloof forest – over bridges and under the canopy of trees such as the White Stinkwood and Wild Olive (and past a beautiful waterfall.) And from here you'll head into Flower Valley's Stinkhoutsbos Forest – a small Afromontane forest that was badly damaged during a 2006 wildfire, but that's now part of reforestation project.
Images: LoveGreen Communications
Want new articles before they get published?
Subscribe to our Awesome Newsletter.