Get to know Grant, LandCare District Manager in the Overberg
Growing up in Mitchell's Plain, Grant Jepthas grew to love nature at a young age; as he learnt about the natural resources that the greater Cape area offers. And he soon realised he wanted to protect it. We chatted to Grant, to get to know our LandCare District Manager a little bit better.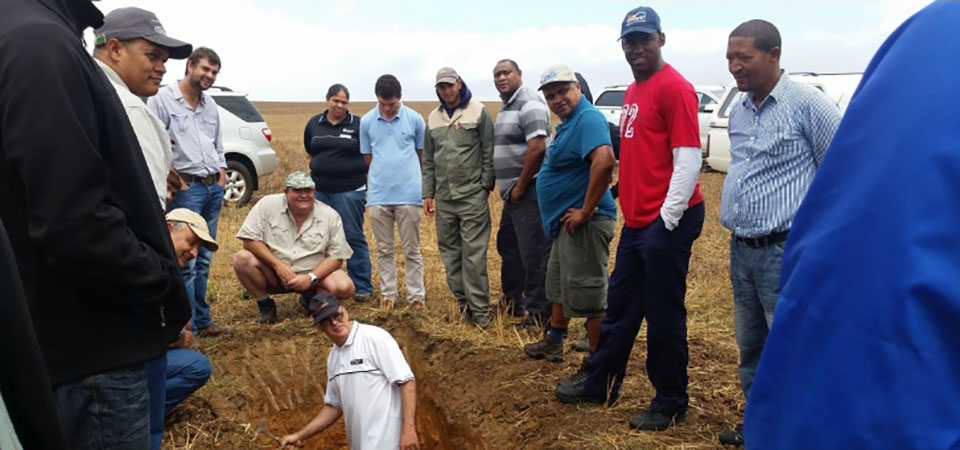 Conservation Agriculture Farmers' Day. Image: Landcare.
"I am originally from Cape Town and grew up in a Mitchells Plain. I have a Bachelors of Technology in Civil Engineering (discipline: Environmental Engineering) from University of South Africa (UNISA) in 2015 and completed my Masters in Sustainable Agriculture (MSA) from the University of the Free State (UFS) in 2018."
What is your current position and since when have you taken on this role?
"I am the District manager of LandCare in the Overberg in the Sustainable Resource Management Programme of the Western Cape Department of Agriculture. I started my new position in April 2018 and previously worked as a Candidate Engineering Technician within the Overberg for LandCare since 2012."
Why did you decide to go into LandCare for a profession?
"After completing my matric, I went on to study Civil Engineering due to my love for mathematics and science. During this time I received a bursary from Western Cape Department of Agriculture (WCDoA). During my internship at the WCDoA in 2009 I started to work at the LandCare sub programme.
My time as an intern, helped me to better understand the importance of conserving natural resources, as it is important in our country where agriculture plays a vital role and it also significantly contributes to food security."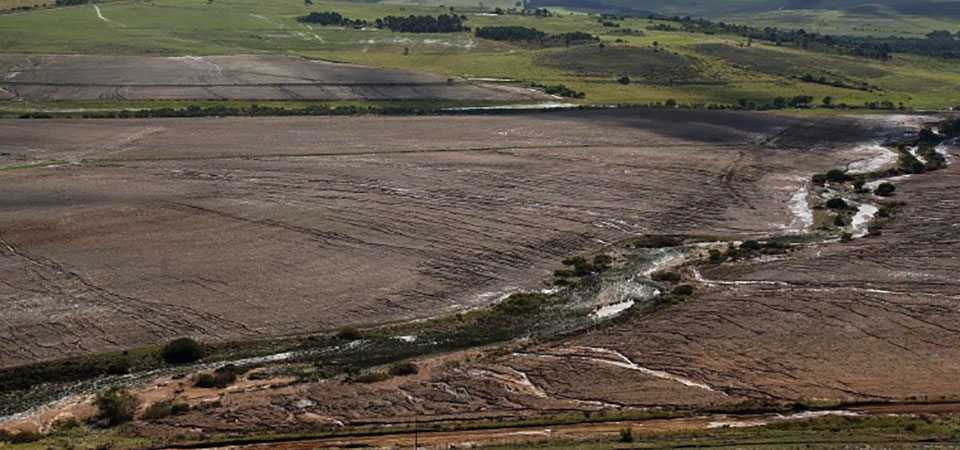 Resource degradation. Image: Landcare.
So what role does LandCare play in the Overberg?  
"LandCare is actively involved in the implementation of projects which include:
Junior LandCare events for children to make them more aware of the importance of looking after the environment;
Awareness raising events;
And alien clearing projects.
The services that we can provide:
Subsurface drainage;
Assist with cultivation applications and comment on development applications;
Veld utilization (farm planning and stock watering designs);
Protection works (Water runoff control planning)."
What is your vision for the Overberg?
"To ensure that agricultural production can continue for many generations to come, by means of conserving our resources and assisting farmers in our area with technical advice. Through my position at the WCDoA, I feel that I can assist in making a difference in protecting our natural resources and thus indirectly contribute to economic development."
If you have any questions for Grant, please do not hesitate to contact him on grantJ@elsenburg.com.
Want new articles before they get published?
Subscribe to our Awesome Newsletter.