Mapping the Overberg: A critical planning tool
New tools and support allow the ABI team to track the impact of conservation partners working across the Overberg.
This is being achieved through new mapping capacity. Mapping is a critical planning and monitoring tool. And allows partners to understand and analyse their impact in a visual format.
The work is undertaken by mapping specialist, Esna Swart – and is funded through donor support from the Drakenstein Trust.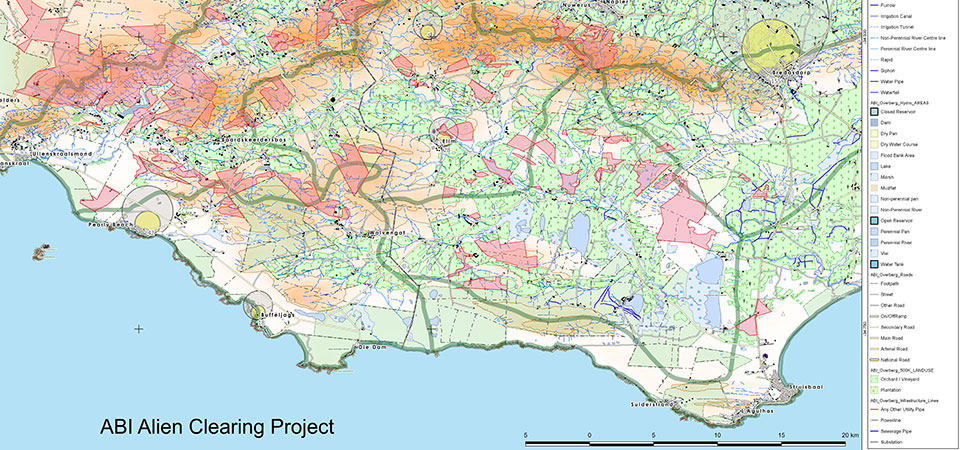 Access data
That means that ABI partners can now access data such as topographical features, agricultural elements (such as drainage systems), the protected areas in the Overberg, vegetation cover, and the fire footprint, among other things. This is data that is freely available to the public (although not easy to access individually).
BUT: the information is only available to signed-up ABI partners. Partners who wish to make use of the facility can access the datasets (and we'll include a lesson on how to make use of it). From here, you'll be able to produce YOUR OWN MAPS to support better land management.
According to Esna, "We now have datasets of the complete ABI footprint, covering the whole of the Overberg. And we're constantly collecting more information and adding it to what we know."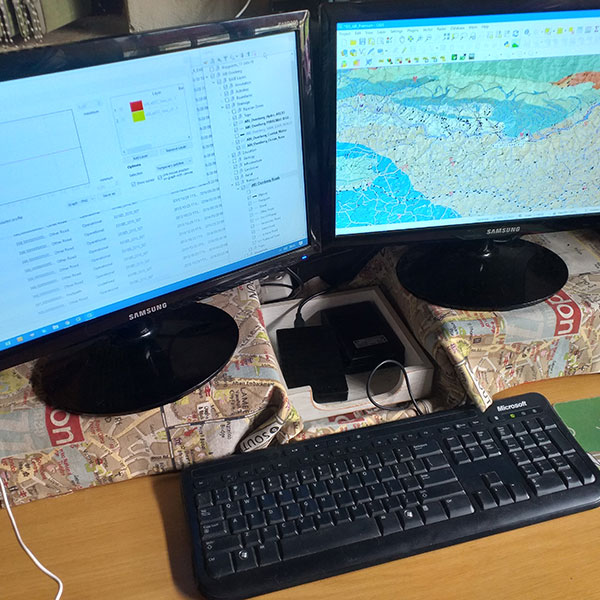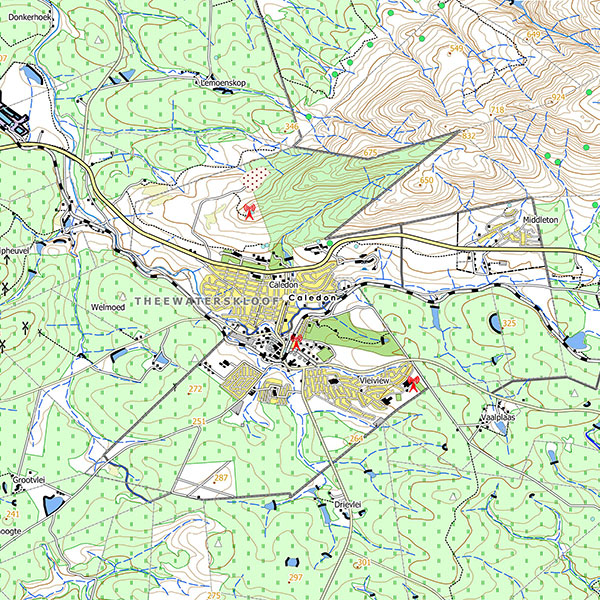 Why is mapping so important?
Through maps, different conservation programmes can be linked, and gaps can be identified and filled – a tool that also benefits landowners supporting conservation ventures on their properties.
It also allows potential donors to better understand how different conservation partners WORK TOGETHER and support each other – to the benefit of the region as a whole.
Esna says that aside from sharing information, she is also looking for more information to add to her datasets and maps. This information will ONLY be used for conservation purposes within the ABI context.
"We want the information to be as up-to-date and complete as possible. So we're asking ABI partners to inform us of any datasets that can be added. Like a patch of cleared aliens on a farm. Or the burn scare of a recent fire that's not yet been captured. This will give us an even more complete picture of the ABI area, and info is only used to support conservation efforts." 
For more information, contact Esna Swart. Email: esna@mapyourworld.co.za
Want new articles before they get published?
Subscribe to our Awesome Newsletter.