Penguins on the brink of extinction: How this Trust gives back
Experts say that the African penguin could be extinct in LESS THAN 10 years. 
It's global Penguin Awareness Day on 20 January. So it's apt that our featured ABI member is the Dyer Island Conservation Trust (DICT).
This Trust conserves and researches the marine eco-system around Dyer Island (a 20-hectare island off Kleinbaai in the Western Cape). In particular, the Trust places a special emphasis on the Endangered African penguin, as well as the Vulnerable Great White shark and the Southern Right whale.  
"There are only 13,300 breeding pairs of African penguins left today (some penguin species are around 65 million years old). "
What are the challenges?
Penguins are affected by the overfishing of sardines – the food source of the penguin. But this has created a vicious circle: penguins bring large amounts of nutrients to the ocean, on which the fish nurseries feed. With penguin numbers declining, there are fewer nutrients in the water, therefore resulting in fewer fish nurseries. 
African penguins have also lost their 'homes'. Guano was scraped from breeding sites in past decades. Without guano, nests were exposed, making eggs and chicks easy prey for predators. At the same time, eggs were often removed from the nests, and served as a delicacy!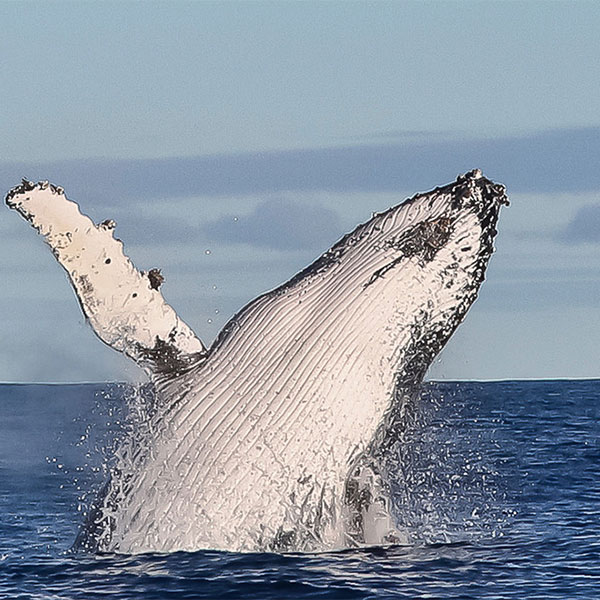 The DICT addresses these challenges through wonderful projects:
They provide artificial nests to penguins on Dyer Island, to protect the eggs and chicks.
The African Penguin and Seabird Sanctuary provides a temporary home for injured, ill, oiled or abandoned marine birds. Birds are released once they are strong enough. (The sanctuary is open for visitors: It's on Dyer Street, on the way to Kleinbaai.)
The Trust runs a Fishing Line Recovery and Recycling Programme – encouraging fishing folk and beach walkers to discard fishing line in bins.
They actively research and monitor Great White sharks. The invaluable research by these marine biologists includes behavioural surveys, wound healing, tagging and tracking, environmental parameter monitoring and population studies. (While the population of Great Whites is unknown, there could be fewer than 1000 individuals living in South African waters). 
They collect data and monitor whales and dolphins.
And they run an environmental education programme in Masakhane (called DEEP), teaching young children about the environment, and encouraging a connection with nature. 
How can you get involved this penguin awareness day? 
If you see an African penguin in urgent need of assistance, call the Penguin Rescue Line: 072 598 7117. 
Visit the African Penguin and Seabird Sanctuary to learn about this special species. The sanctuary is open daily from 9am to 4pm with a feeding time at 3pm that can be observed.
Or support any of the Trust's projects.
Want new articles before they get published?
Subscribe to our Awesome Newsletter.